The endocannabinoid system is tonically active in control of pain, as demonstrated by the ability of SR141716A (rimonabant), a CB1 antagonist, to produce hyperalgesia upon administration to mice (Richardson et al 1997). As mentioned above, the ECS is active throughout the neuraxis, including integrative functions in the periacqueductal gray (Walker et al 1999a; Walker et al 1999b), and in the ventroposterolateral nucleus of the thalamus, in which cannabinoids proved to be 10-fold more potent than morphine in wide dynamic range neurons mediating pain (Martin et al 1996). The ECS also mediates central stress-induced analgesia (Hohmann et al 2005), and is active in nociceptive spinal areas (Hohmann et al 1995; Richardson et al 1998a) including mechanisms of wind-up (Strangman and Walker 1999) and N-methyl-D-aspartate (NMDA) receptors (Richardson et al 1998b). It was recently demonstrated that cannabinoid agonists suppress the maintenance of vincristine-induced allodynia through activation of CB1 and CB2 receptors in the spinal cord (Rahn et al 2007). The ECS is also active peripherally (Richardson et al 1998c) where CB1 stimulation reduces pain, inflammation and hyperalgesia. These mechanisms were also proven to include mediation of contact dermatitis via CB1 and CB2 with benefits of THC noted systemically and locally on inflammation and itch (Karsak et al 2007). Recent experiments in mice have even suggested the paramount importance of peripheral over central CB1 receptors in nociception of pain (Agarwal et al 2007)
Chronic pain can be nociceptive or neuropathic. Nociceptive pain is the most common and is caused by tissue damage and inflammation. It's characterized by throbbing, aching, and sharp pain. Neuropathic pain is caused by damage to the nervous system and can feel like stabbing, burning, or tingling pain. Studies on cannabinoids and pain demonstrate that CBD can treat both types of pain.
In the 1970s, the taxonomic classification of Cannabis took on added significance in North America. Laws prohibiting Cannabis in the United States and Canada specifically named products of C. sativa as prohibited materials. Enterprising attorneys for the defense in a few drug busts argued that the seized Cannabis material may not have been C. sativa, and was therefore not prohibited by law. Attorneys on both sides recruited botanists to provide expert testimony. Among those testifying for the prosecution was Dr. Ernest Small, while Dr. Richard E. Schultes and others testified for the defense. The botanists engaged in heated debate (outside of court), and both camps impugned the other's integrity.[57][58] The defense attorneys were not often successful in winning their case, because the intent of the law was clear.[65]
Go natural with CBD! This has become one of the biggest health trends as of late, and for good reason. CBD is a natural compound that has a multitude of health benefits. And unlike THC, this cannabis compound is non-psychoactive. It is perfectly legal, safe to use, and effective on a variety of levels. Whether you are trying to reduce pain from an injury or nurse inflammation from sickness or aging, CBD Pain Cream is your ticket to a pain-free life!  † And now you can try it first before buying. To view your ordering options, simply click the banner below!
Several CBD manufacturers would not speak on the record for fear of inviting federal retaliation, but said they've recently had trouble selling their products to non-cannabis retail stores. In January, the Seattle Central Co-op pulled CBD products from its shelves in reaction to the DEA rule. Meanwhile, CBD remains available online and at many retail health stores across the nation.
Several CBD manufacturers would not speak on the record for fear of inviting federal retaliation, but said they've recently had trouble selling their products to non-cannabis retail stores. In January, the Seattle Central Co-op pulled CBD products from its shelves in reaction to the DEA rule. Meanwhile, CBD remains available online and at many retail health stores across the nation.
Crazy thing is that there are some stores that are actually selling CBD oil for vapes and ingestion and they are not paying attention that it actually states on the back of the package "contains <3% THC" (which is illegal in WY). But you are correct there are lots of places in WY that throw the book at you for petty little shit and let the harder criminals off with a slap on the wrist. Sucks

Everything you need to know about marijuana (cannabis) Marijuana, or cannabis, is the most commonly used illicit drug in the world. It alters the mood and affects nearly every organ in the body. With at least 120 active compounds, marijuana may have health benefits as well as risks. We describe these, addiction, and withdrawal. Learn more about cannabis here. Read now
Extensive studies have demonstrated that many common illnesses are related to deficiencies or imbalances of specific fatty acids in the body. Symptoms are often related to a lack of Omega 3 and Omega 6 fatty acids and their derivatives, the postaglandins. Most people eating a healthful diet, one that includes a balanced ratio of essential fatty acids, also have healthy skin and a strong immune system. Yet some individuals may experience shortages in specific fatty acids or their metabolites due to dysfunctional enzyme systems or other inhibitions in their metabolic pathways caused by genetic, immune-system-related, or even environmental factors. It has been proven in several clinical studies that dietary supplementation with essential fatty acids or their metabolites (such as GLA) will often prevent or even cure these illnesses. Since hemp seed oil contains both essential fatty acids in a desirable balance while also providing two of the essential fatty acid metabolites, it is a good resource for the prevention and treatment of certain illnesses.
I have spent the last year + researching over 200 CBD companies and their products. I learned how the CBD is extracted, the difference between IH (Industrial Hemp) and THC producing cannabis that is harvested early, so that is is given the legal term Hemp, but technically it is the marijuana plant, etc. First, I chose not to take CBD orally, because of how the body breaks down CBD, when you digest it, it goes through the liver first, meaning less than 20% of what you take ends up in your body. Very expensive!! With vaping CBD oil about 70% makes it right into your bloodstream. With the CBD wax/shatter/dab, it is the same. So I stopped the oral route altogether. If you would oral or vape (inhaling vapor, no combustion), you want to look to see or email the company to ask how they extract the CND, and ask if they use CBD frown in the US. I highly suggest CBD frown in the US! The old law had people growing it overseas, and shipping it here to be extracted. Make sure no solvents were used to extract the CBD, like Butane. Whatever they tell you about how they extract it, look it up! This is a MUST! The most common ways to extract are via CO2 extraction using cold temperatures sometimes called subcritical or supercritical temperatures, same with ethanol extraction, there is no solvent in that either. Please research online both methods. There are a couple of other methods, one comes to mind, but it does not stay fresh long, and I cannot recall the name, I have not found any products which use that method, which is why I cannot name it. After making sure it is not done with anything dangerous, you want to make sure they have batch lab reports that check for heavy metals, mold, and how much CBD,CBG,CBC, etc is in the product. CBD, Cannabidiol is the most common Cannabinoid found in the marijuana or hemp plant. Did you know that IH contains a very small amount of THC? it is at or under.3%, so it is low, but it does help the CBD work.
Decades of research indicate that cannabinoids like CBD interact with the body's endocannabinoid system, a complex system that contributes to a variety of biological processes like inflammation responses, relaxation, sleeping, and appetite. By linking with the two main types of cannabinoid receptors, CB1 and CB2, which are found on cells throughout the body, CBD interacts with the endocannabinoid system, helping it in the regulation of homeostasis — the body's natural state of balance.
The list includes marijuana (undifferentiated by strain) and heroin. (While the federal government oversees marijuana research, marijuana use is regulated, in part, by state laws.) As a result, scientists who study the compound must follow a host of restrictive rules. Last year, responding to a request from several governors to change marijuana's designation, the Drug Enforcement Administration announced that all cannabis would remain a Schedule 1 drug.
According to researchers, 25 percent of all cancer patients use medical marijuana. Cancer patients are finding relief from medical cannabis. And they want to know more about it. Research conducted at St. George's University of London, found the two most common cannabinoids in marijuana, tetrahydrocannabinol (THC) and cannabidiol (CBD), weakened the ferocity of cancer cells and made them more susceptible to radiation treatment. Other studies have shown that medical marijuana treatments can slow the growth of cancer cells and halt their spread to other parts of the body.
This cream is amazing. I have repurchased 16 more jars. I have customers coming back asking when I will get it back in stock. My experence has been to apply lightly on area of pain, once it has absorbed, reapply to same area. I have seem it work on sciatic nerve in customers back and leg, I have saw it work on lower back pain , shoulder pain and also heard raving reviews for skin issues from my customers. Will always keep in stock.
It's also worth noting that more and more people now use cannabis for medicinal purposes, as it is known to offer pain relief for some chronic conditions, as well as stimulate the appetite for people who are sick and may not feel like eating (such as cancer patients undergoing chemotherapy). Despite evidence that cannabis has medical benefits, you should always discuss your options for medical treatment with your doctor and use medical cannabis under their supervision.
That being said, it was unlikely that the federal government was interested in pursuing individuals complying with state-mandated regulations surrounding legalized cannabis for recreational use, although the CSA law still gives them authority to do so. However, the new Trump administration may change this thinking and users of legal marijuana and legal dispensaries await further action and clarifying rules.

A 2008 study found, "that a controlled cannabis extract, containing multiple cannabinoids, in a defined ratio, and other non-cannabinoid fractions (terpenes and flavonoids) provided better antinociceptive efficacy than the single cannabinoid given alone…" This is why the use of full-spectrum CBD oil is more effective in treating pain than taking CBD isolate alone – you want the beneficial terpenes and flavonoids contained in the plant.
Taking a fish oil supplement can be a helpful way to increase omega-3 fatty acids in your diet, a nutrient that is essential for brain development, immune system health, and mood regulation. Expectant mothers certainly want to include these nutrients in their diet; however, fish contains a great deal of mercury which can hinder neurological and developmental mechanisms in the unborn baby. Fortunately, hemp oil works as a terrific alternative to traditional omega-3 fatty acid supplements and doesn't carry the same risk of mercury ingestion.  
CBD, or Cannabidiol, is a compound known as a cannabinoid. Cannabinoids are compounds that act on certain neurotransmitters throughout your body's Endocannabinoid System (ECS). The ECS is responsible for regulating pain, inflammation, recovery time, sleep, and much more. When CBD is applied, consumed, or vaped, it encourages your ECS to produce more cannabinoids to reduce distress. The CBD in our Pain Rub may be able to alleviate pain and inflammation when it is applied to the desired area.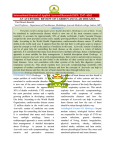 What is CBD Pain Freeze? Hemp Bombs CBD Pain Freeze is a premium CBD topical infused with the soothing qualities of Menthol and Camphor Oil. It features the medicinal properties of CBD, or Cannabidiol, which may help relieve inflammation, reduce chronic pain and provide support to your bones, joints and muscles.  CBD Pain Freeze is formulated to absorb deeply without leaving a sticky residue. This deep-penetrating CBD rub is a popular choice among athletes, senior ...
Our products include foods that are prepared in a way that safeguards their nutritional value. The majority of these ingredients are grown locally on our certified organic farm and may require chopping, dicing, juicing and/or drying for use in our products. The resulting whole food ingredients are then added to a formula that may include whole food extracts, animal tissue extracts and concentrates, botanicals, whole food isolates and synthetic ingredients. These highly complex combinations contain a variety of elements designed to trigger trophic effects that support the body's healthy balance and wellness.*
The leaves, stems, flower buds and extracts from the marijuana plant can be eaten, brewed in a tea or put into a tincture. It can also be vaporized using an e-cigarette pen. Yale University researchers surveyed 3,847 Connecticut high school students about this practice in a 2015 study that was published in the journal Pediatrics. The study found nearly one in five e-cigarette users also have vaporize cannabis or byproducts like hash oil using the device. 
"There is a great deal of confusion regarding the legal status of hemp and why these products are so readily available versus marijuana-based CBD products. In 2014, the Farm Bill stated that hemp was different from marijuana, yet the Drug Enforcement Agency's (DEA) position is that hemp comes from the cannabis sativa plant and as such falls under the controlled substance act. In 2004, the Hemp Industry Association won a court case against the DEA from the Ninth Circuit Court of Appeals that ruled the DEA didn't have the authority to ban hemp under the CSA. "By that federal court ruling, similar to non-scheduled hemp food products, this allows Medical Marijuana, Inc. (including  HempMeds®) to sell online and distribute to customers in the U.S. states," said Dr. Stuart Titus, the company's Chief Executive Officer."
14. In making the two previous determinations about THC, why did FDA conclude that THC is an active ingredient in a drug product that has been approved under section 505 of the FD&C Act? In making the two previous determinations about CBD, why did FDA determine that substantial clinical investigations have been authorized for and/or instituted, and that the existence of such investigations has been made public?
If you haven't been bombarded with CBD marketing or raves about it from friends, get ready. This extract—which comes from either marijuana or its industrial cousin, hemp—is popping up everywhere. There are CBD capsules, tinctures, and liquids for vaping plus CBD-infused lotions, beauty products, snacks, coffee, and even vaginal suppositories. Already some 1,000 brands of CBD products are available in stores—and online in states that don't have lenient cannabis laws. This is a tiny fraction of what's to come: The CBD market is poised to exceed $1 billion by 2020, per the Chicago-based research firm Brightfield Group.
Cannabis plants can be male, female, or hermaphrodite. The dried marijuana flowers that humans consume, however, come from the female plant. That's because female plants produce large resin-secreting flowers that are rich in cannabinoids and free of seeds. Hence, female plants are the ones growers prefer, though of course, male marijuana plants are a requirement for pollination.
Cibaderm® offers a full line of CBD hemp oil body care products. Their CBD Hemp Oil Body Wash contains a unique blend of CBD hemp oil and organic steam-distilled essential oils. The Cibaderm® Body Lotion is packed with 50 mg CBD Hemp Nourish™ to leave the skin silky soft. The Hand Cream contains 25 mg CBD combined with powerful antioxidants like vitamin E. Cibaderm® also offers innovative hemp CBD infused hair care products, including Hemp Shampoo and and CBD Hemp Soft™ Conditioner.